'On your bike' and solve all your student problems 
with the flexibility of being a Deliveroo rider.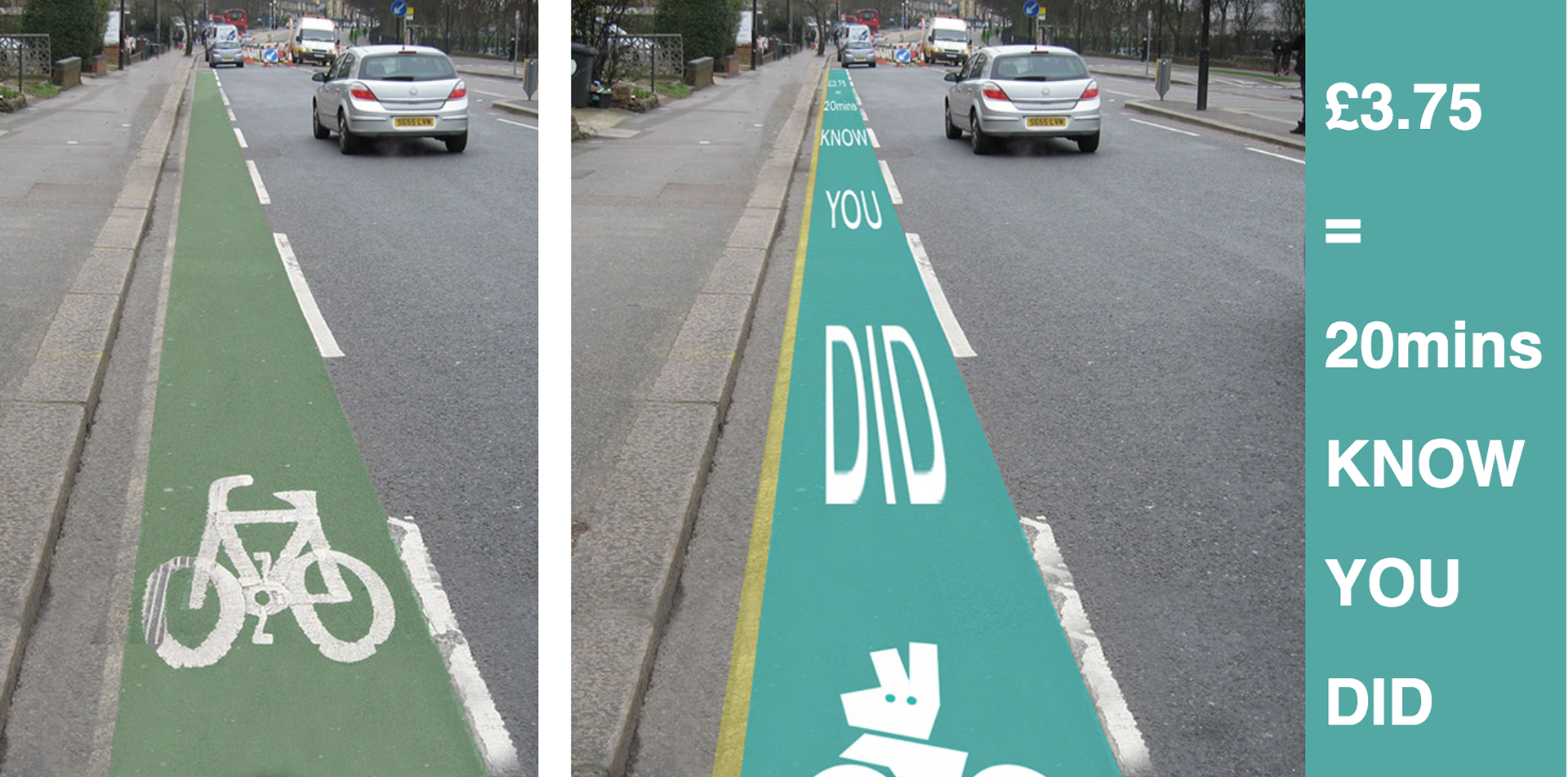 Students love free food 
Deliveroo does treat deliveries to different Uni Bike sheds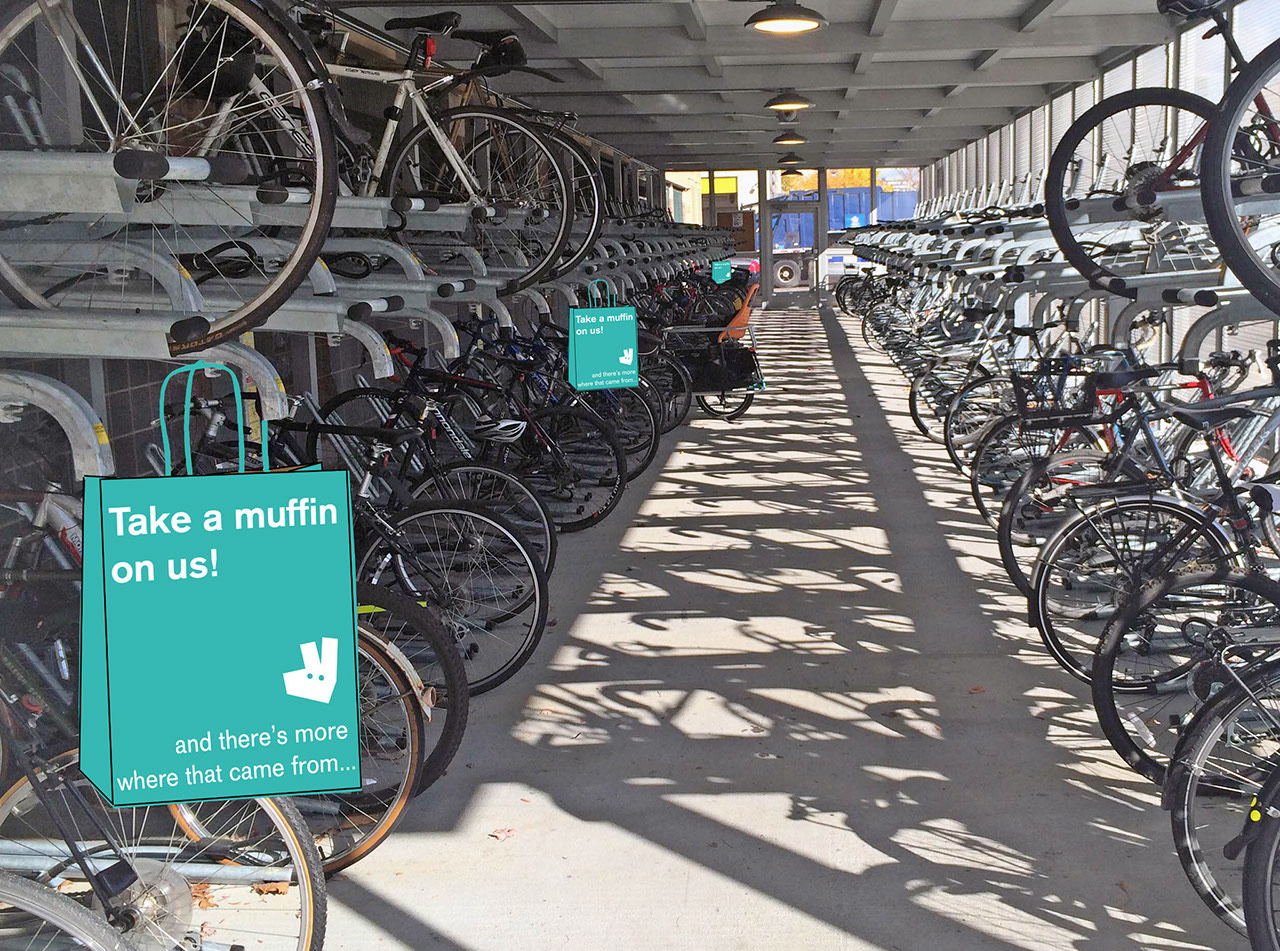 Students go to FRESHERS FAIRS for all the freebies, but the queue for entry is always a long and boring wait. A mock delivery will get the student a Goody-bag with free food and campaign additions.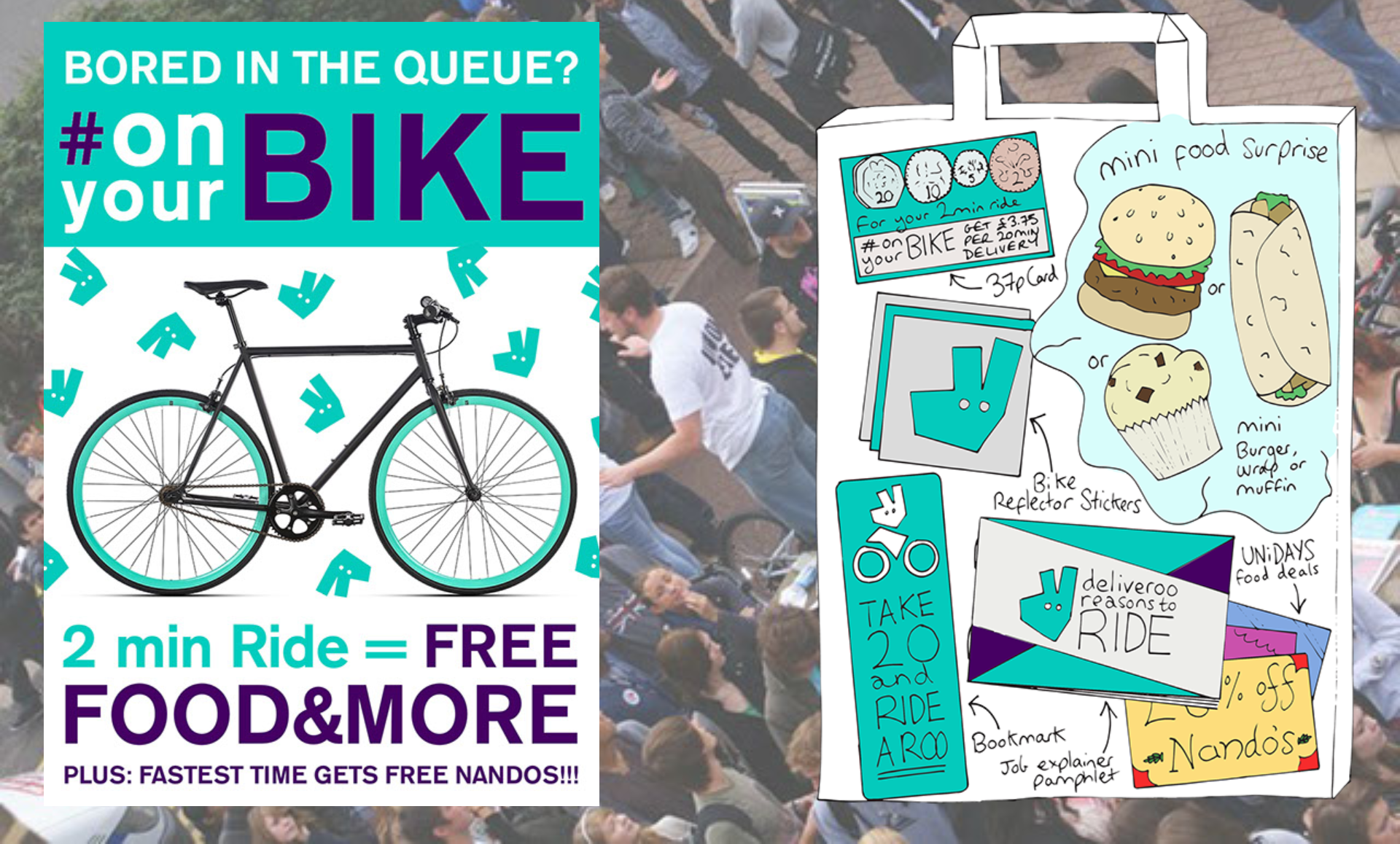 Reactions to students moaning on twitter